All AGM mailboxes are a modular system constructed from 3mm extruded aluminium and 1.2mm sheet that is anodised to 15 micron.
All doors are of extruded aluminium construction with structural ribbing for greater strength and are fitted with stainless steel hinge pins & nylon washer on the ends of each door.
Anodising is a clear coating that is 30% harder than stainless steel and protects the aluminium from corrosion & marking.
We use quality Australian made cam locks with no identification numbers on the face for your security.
FACTORY DIRECT TO YOU
A large colour range is available
AGM Security Mailboxes has been established since 1996
Our range can be manufactured to suit the clients requirements
Here at AGM Security Mailboxes, we have been in the business of supplying Australian made Australia Post approved, security letterboxes for nearly 30 years, and although based in Melbourne we can supply regional centres across the whole of the country, shipped directly to you.
We specialise in multi unit letterboxes for flats, retirement villages, factory & businesses complexes, shopping centres, hotels, university student accommodation, and other organisations where a bank of mail boxes is the preferred option. Our range of 4 styles of multiple letter boxes are made to order and made to last, using Australian made locks.
The Premier Range: Classic or Slimline or the Budget Range: Regent or Compact, have greater flexibility which is our strength as a business, and we can configure your multiple letterboxes in Melbourne, Australia, to your specific requirements. Whether you require a bank of as few as 2 letterboxes or as many as several hundred you can be assured of your requirements being fulfilled and with many options of mounting your mail boxes, we have yet to encounter a situation or circumstances where we have been unable to act upon a client's needs.
Our collection of multi letter boxes, made in Melbourne, Australia, can be mounted on posts, bolted to walls, bricked in, or fitted into or on fencing and are equally at home either indoors or outdoors. Constructed from extremely strong and durable extruded aluminium, which is then anodised for even greater durability, all of our mail boxes are rust and weather proof – even resistant to the harshest elements of our Australian climate – and require virtual no maintenance to keep them looking good for years.
If a high volume of mail is encountered we recommend our range of Classic letter boxes, which is (ideally for corporate use) variations are available and include triple body boxes, additional paper shelves, and banks can be mounted back-to-back in order to save space. An additional option of a powder coat finish is available in a selection of colours to enhance your building entrance or foyer.
Whilst all of our multi letter boxes from Melbourne, Australia are designed with security in mind, our Slimline letterbox is considered to be the ultimate vandal and tamper proof box on the market and clearly has many advantages in different settings.
But if space is at a premium, and especially if a high number of mail boxes are required, our Budget compact version may be the best choice for you, as many more of this range these can be fitted into a same sized space that would could be occupied by our Classic Slimline or Regent range.
However, should you require single mailboxes we can cater for your needs, whether it be for domestic or commercial situations, we can find a right solution for you. All our boxes come with a 10-YEAR WARRANTY. Classic, Regent and Budget range are (front opening only) letterboxes.
The Slimline range are available in (front or rear opening) configurations.
At AGM we manufacture quality letterboxes for all situations and requirements, letterboxes for apartments, gyms, schools, and businesses are all within our capability, and our commitment to service is second to none. Whenever you may want multiple mailboxes from Melbourne, Australia, you can be assured that at AGM, we will deliver the goods.
Installation services: and the disposal of old mailbox units are available in the greater Melbourne area only.
Despite the increase in the volume of electronic mail there is still a considerable demand for high quality, secure letterboxes to receive certified mail. This is particularly so for many types of business or organisation where banks of letterboxes are required for individual staff, students or tenants requiring letterboxes for apartments.
At AGM Security Mailboxes we supply high quality Australian made security letterboxes that are shipped not only throughout Melbourne but nationwide.  Our range of 4 styles of A4 commercial letterboxes cover all requirements, offering high volume capacity, space saving and extra security. Made from extruded aluminium and featuring additional reinforcements, our multiple mailboxes from Melbourne are not only highly functional but are available in a selection of powder coated finishes to enhance their immediate environment.
Our banks of multi letter boxes manufactured in our Melbourne factory to Australia Post Standards but can be configured to meet your specifications – you can choose as many rows and columns as you require – we can even supply single boxes and add to your existing configuration should the need arise.
When you purchase our multiple bank letterboxes for your location, you can be sure that you are receiving a top-quality water proof product that comes with a 10-year structural warranty and has the versatility to be mounted to walls, posts and fencing.
Suitable for indoor or outdoor use, our letterboxes are for commercial, apartment & educational centres, etc and will give you a life time of peace of mind – even if our Australian made locks are compromised, as we also provide a lock replacement service in the Melbourne region only.
MADE TO ORDER MADE TO LAST
QUALITY ALUMINIUM LETTERBOXES MANUFACTURED TO THE HIGHEST STANDARD
FACTORY DIRECT
MAINTENANCE FREE
WEATHER & RUST PROOF
10 YEAR STRUCTURAL WARRANTY
Our range consists of the Classic, Slimline & Budget Types of mailboxes & will accepted A4 mail without folding. Designed and made to meet Australian Post Preferred specifications.
AGM Security Mailboxes
47 Webber Parade
East Keilor, Victoria 3033
Phone:

03 9331 5721
Mobile:

0407 861 516
Email: alan@agmmail.com
(C) 2019 AGM SECURITY
MAILBOXES(AGM SECURITY MAILBOXES)
DESIGNED & POWERED BY
AUSTRALIA.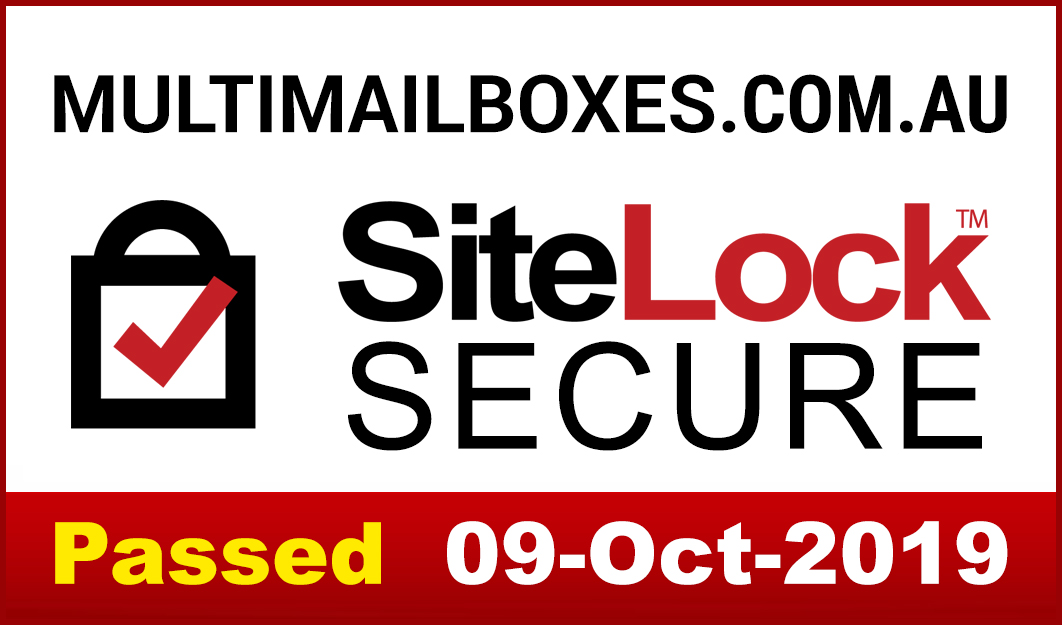 Proudly powered by WordPress